Ushuaia is the southernmost city in Argentina. It's surprisingly bigger than we expected- about 100,000 people call the city home. Also surprisingly, it is a major manufacturing and shipping hub of the country. There is definitely a strong industrial vibe outside of the touristy center. It is cool being in a city while seeing and feeling these tremendous mountains all around; it truly feels like the end of the world!
We only spent three nights in this city and it felt like enough, at least for late autumn/beginning of winter. There is much more hiking to do but unfortunately the wet weather meant the trails were too muddy for us. It's also the jumping off point to Antarctica, but we skipped that for this trip 😜. It's also possible to visit penguin colonies on nearby islands, but this was shut down for the season by the time we arrived.
Besides visiting Tierra del Fuego National Park, we spent another day driving east to tour the large Lake Fagnano. There were several beautiful, snow covered mountain vistas along the way: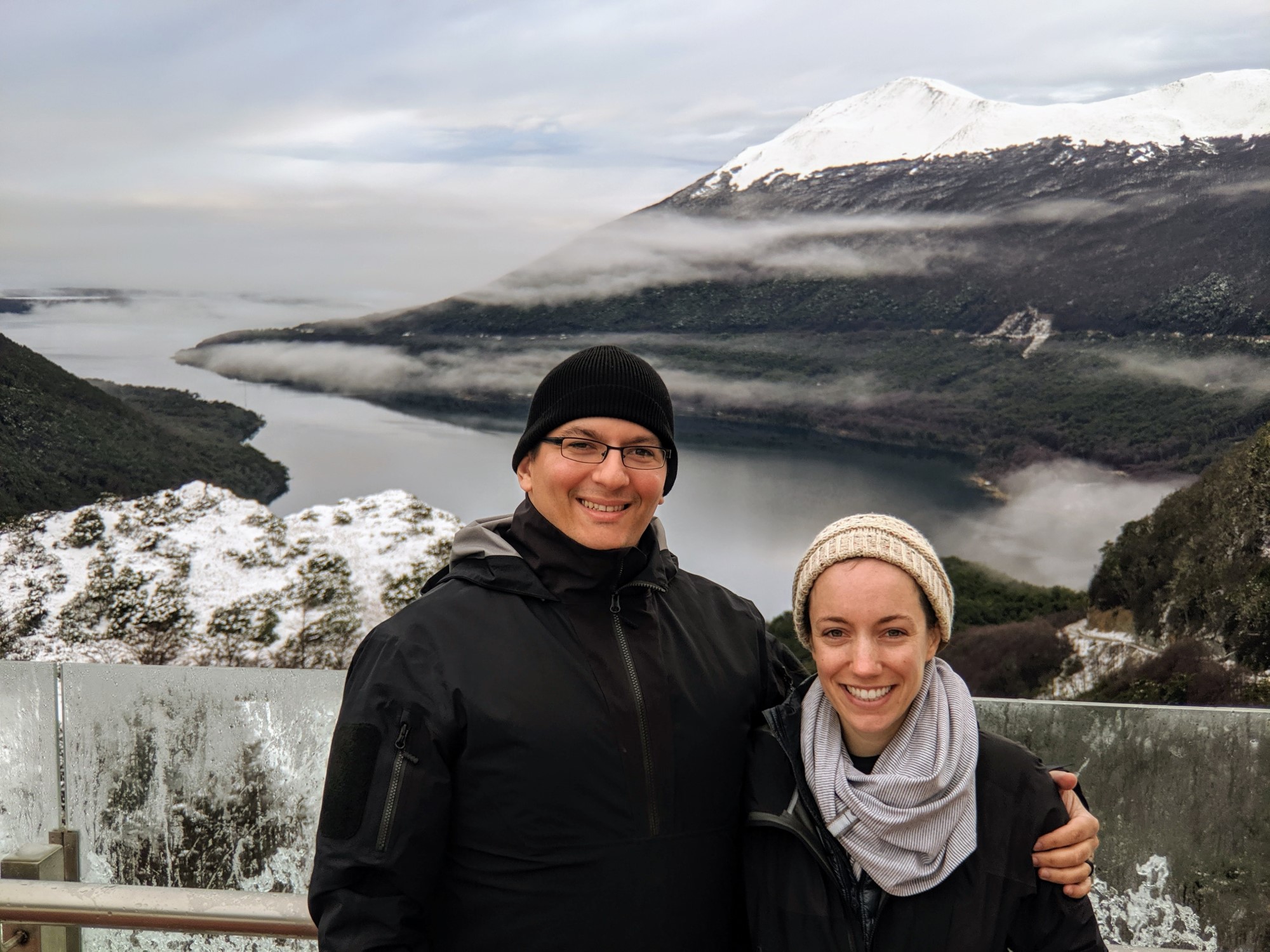 This was the only poor weather we had in our time south. It was cloudy with intermittent rain (and even a little bit of snow!) Visiting the lake was still cool though. The coastline was made up of all rocks, not sand or mud, which I found pretty. The water was crystal clear too.
From Ushuaia, we headed north! Onward to El Calafate…
---
See also